How do I teach a lesson?
Lessons are special listings with a time booking feature integrated into the workflow. You can teach any subject on HostJane.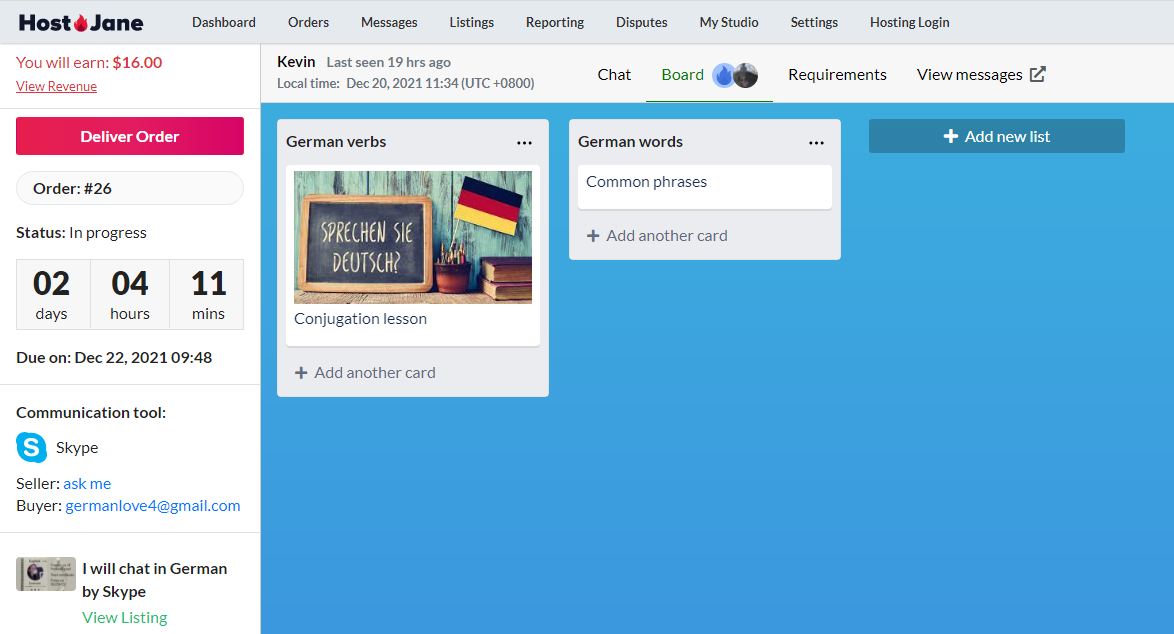 Accept payment for remote sessions in:
30 min bookings
45 min booking
60 min bookings
Trial bookings - at least 15 mins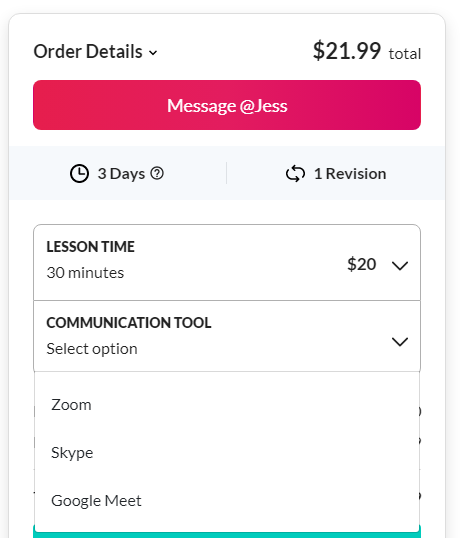 To set up a lesson, go to Become a Seller to open a Studio and select Online Tutors. Follow the on-screen instructions to set up your HostJane account if you have not already done so.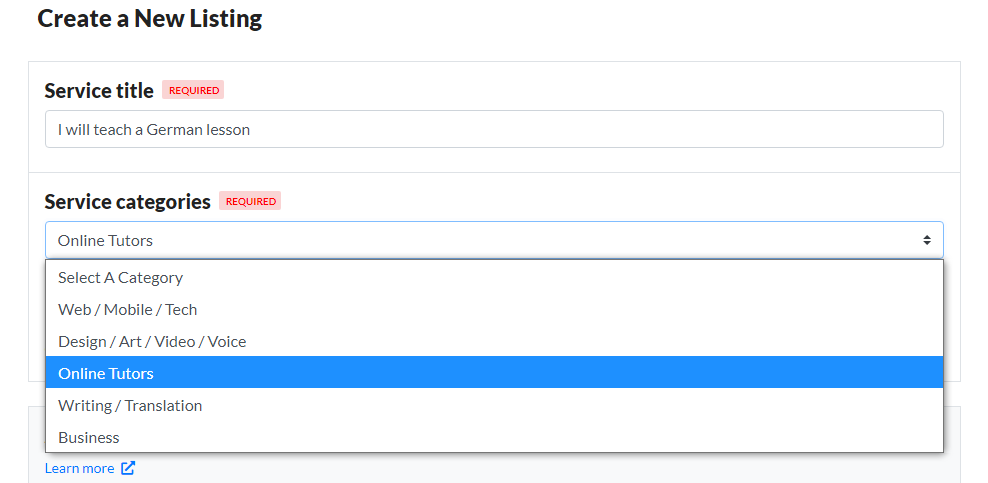 Select Time Booking to enable the online lesson features. Otherwise, you can also teach online as a regular listing.

Set your prices per lesson time. You can also offer a trial lesson.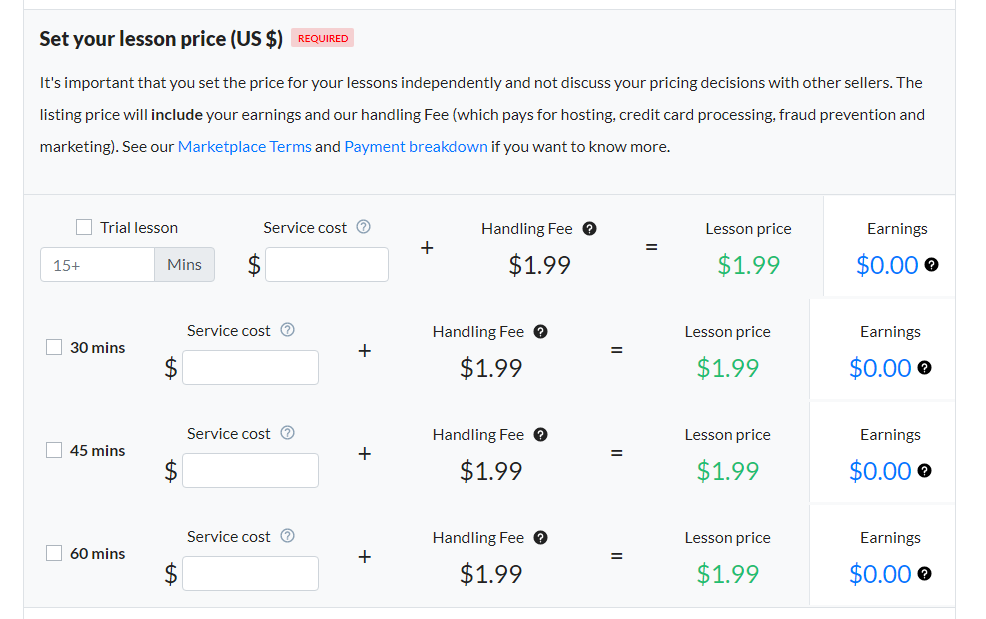 Use the pricing calculator in the drop-downs to work out how much you will earn per lesson.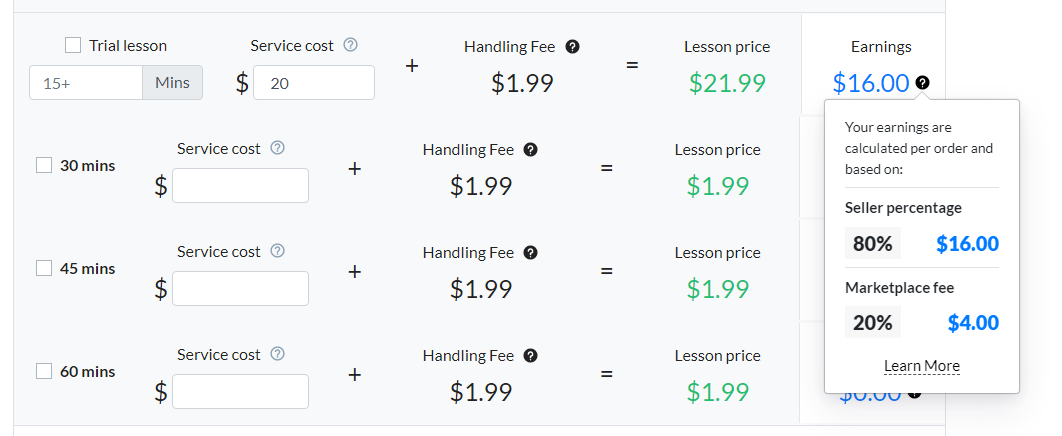 Now set your communication tool options. Your username information is encrypted securely. It is only shared with Buyers who place an order with a verified payment method.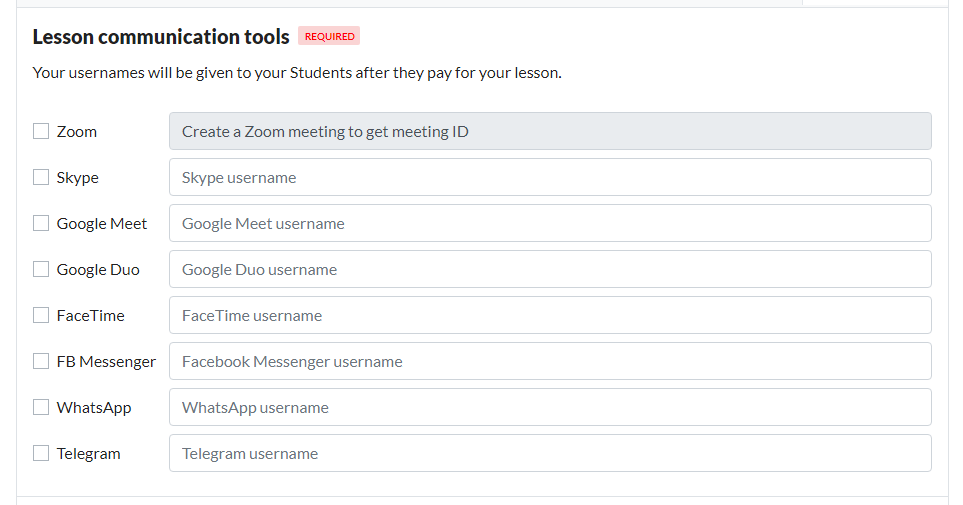 Learn more about using Zoom for online teaching. After payment, the order will begin. If you accept the lesson, it's your responsibility to contact the Buyer and work out a mutually convenient time to hold the lesson.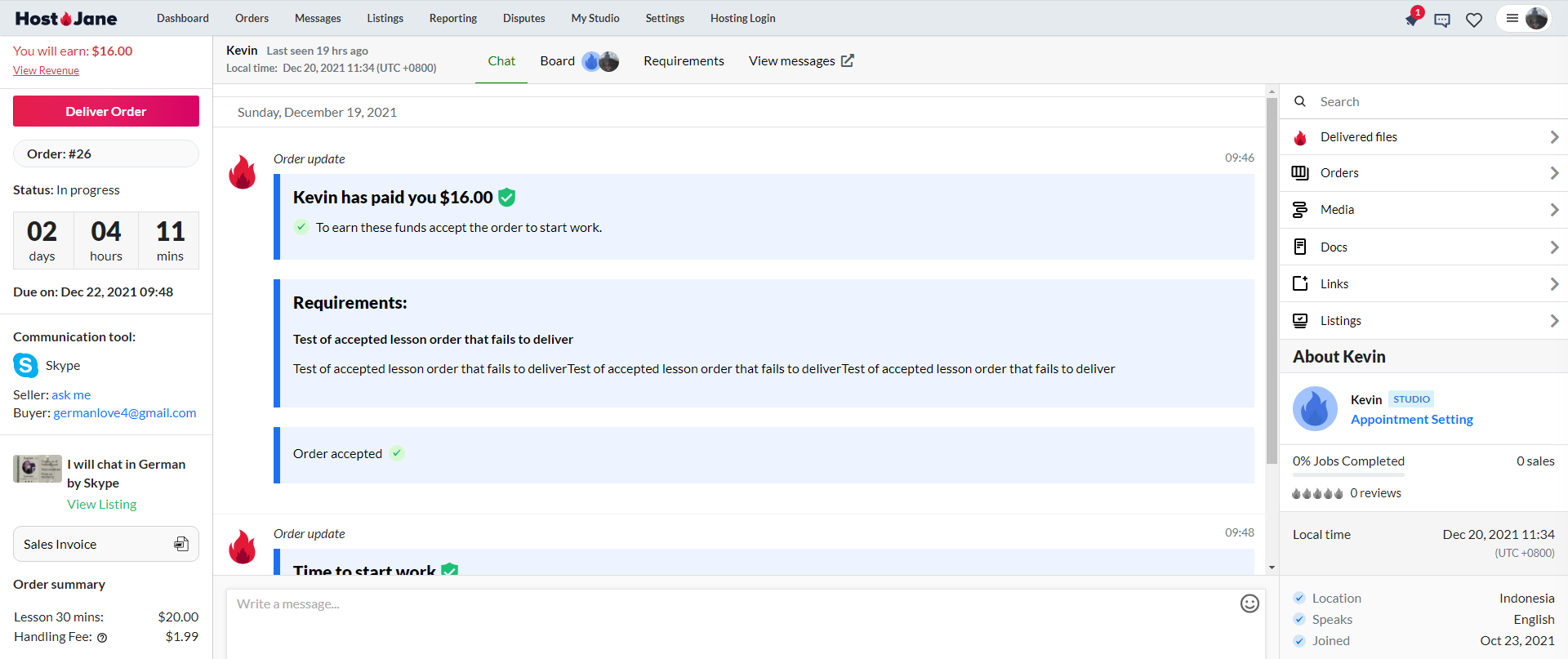 An interactive board will open with the order helping you plan the lesson with your student in lists and cards.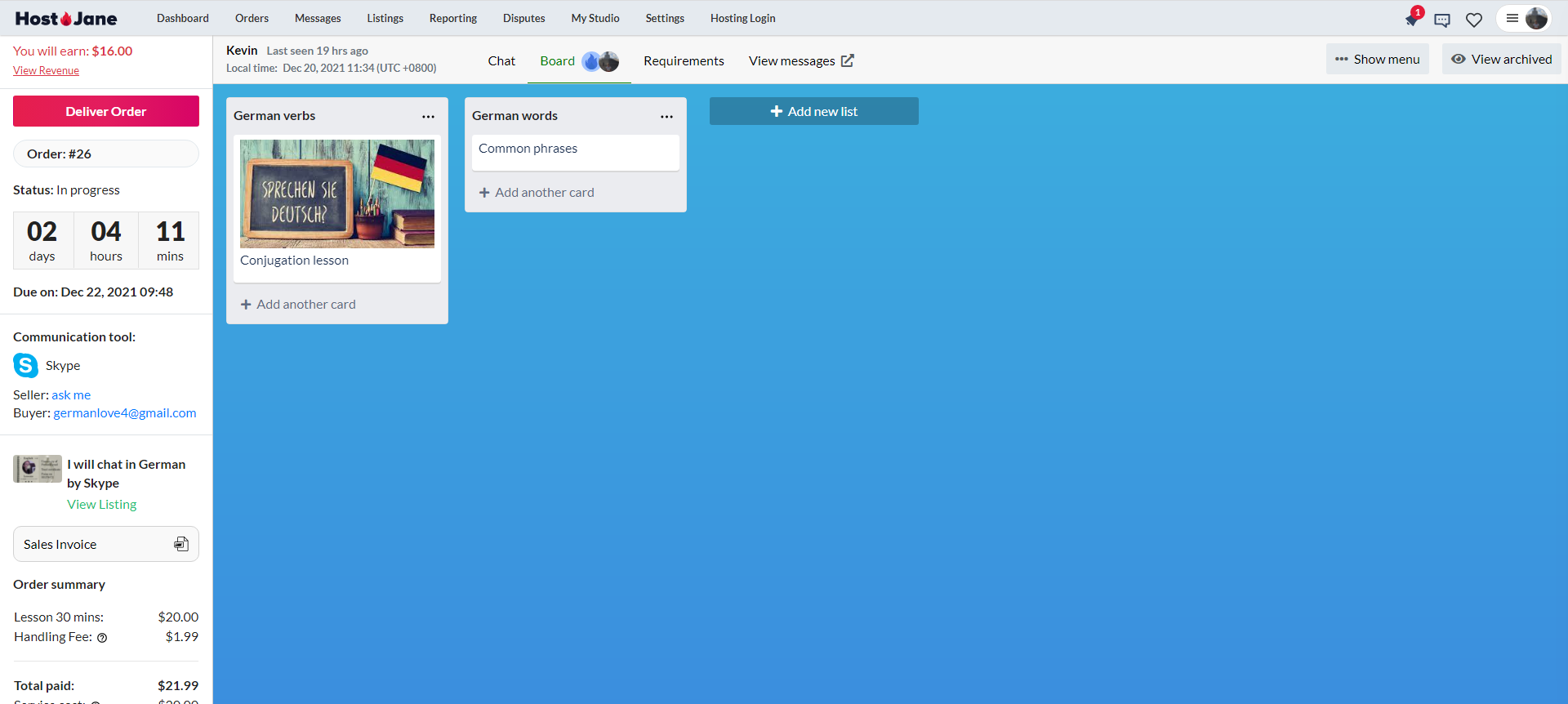 You are free to cancel any lesson with no penalty to your Seller flame rating.
---