What are confidentiality or NDA agreements?
An NDA or Non Disclosure Agreement is a legal contract between you and a Seller that ensures they cannot talk about or share any content about your project with anyone.
NDAs help people keep their Work private in the beginning stages of projects.
Watch attorney Brett Cenkus provide a good overview of what NDAs mean and why they are important to protect your confidential info.
HostJane can enter you and your Seller into a default NDA agreement when you purchase a Service. We charge an admin fee of $10. Select the NDA option when purchasing a Service.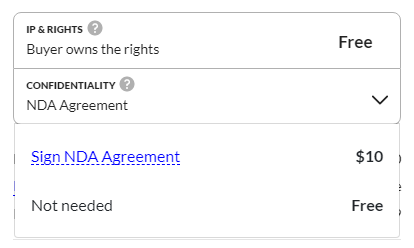 Get legal advice from your attorney if your project is very important and you're not sure whether you need to sign a NDA. The NDA Agreement is not valid until you the Seller accepts your order. You will see a Demo Purposes Only note until such time as the Seller accepts your order.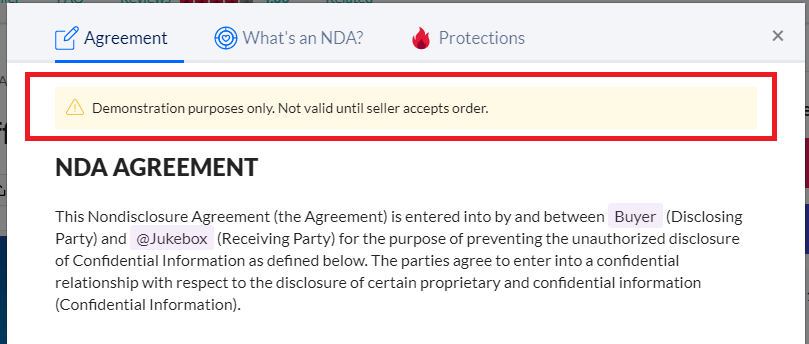 At the time and date the Seller accepts the order, the NDA agreement will be in legal force. You can view the NDA agreement in the left-hand Summary Box of your Order.

The time and date stamp will be visible and your Username and contact details will be embedded into the contract making the agreement live.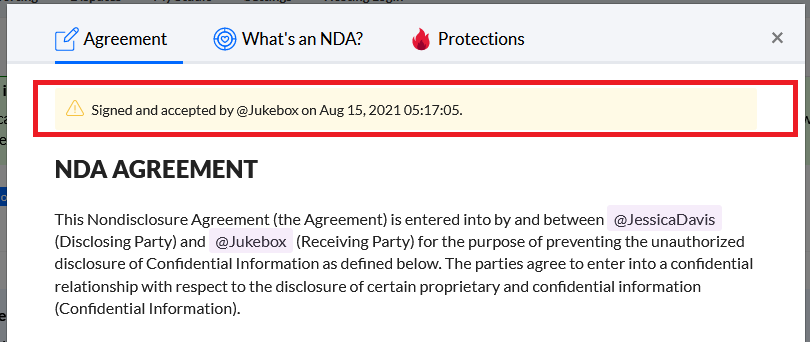 ---