What is shared hosting?
Your website is made up of "files" called web pages. For people to access and read your site's files—doesn't matter if they're using a computer in your street or on the other side of the world—2 things need to happen:
Your files need to be stored on a server that can exchange information with other computers and servers anywhere. Your web server is like the hard drive on your own computer, but makes your files public.
The web server your files are stored on needs to have a unique, public address. We call this address your nameservers, and they are part of the Domain Name System (DNS), so other computers can find you.
When you host your website, you are buying space on a server for their files, and an assigned public address.
The key difference
With shared hosting, you are sharing server resources. With VPS, you have your own compartment.
Though sub dollar pricing is attractive, shared hosts notoriously cram as many customers as possible onto a web server, severely restricting performance of your website.
Choose a VPS if:
You don't want your website disrupted by minute or large changes from the thousands of other sites on the same server as you;
You are aiming to break into the Alexa Top 20,000 of most trafficked sites;
Your site is scaling for medium to large traffic;
You are hosting an application with resource intensive software scripts
When we first started, HostJane provided free migrations to a shared hosting service, Plainspeed, which we terminated before cPanel moved to account-based pricing because we believe VPS is a better strategy for small website owners.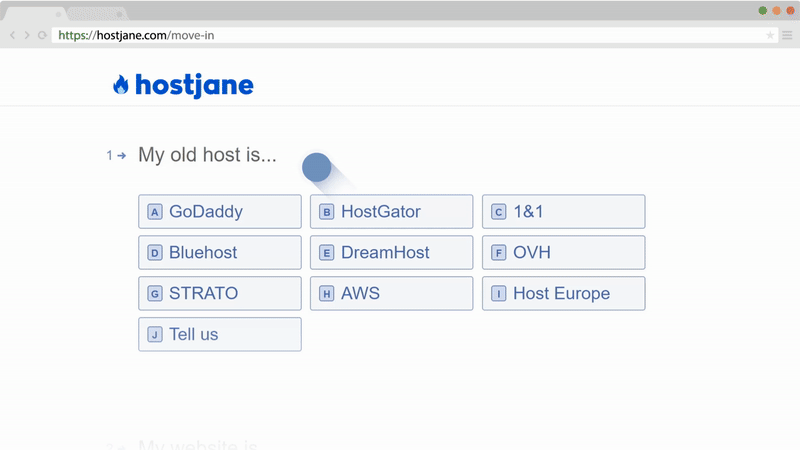 HostJane VPS are cheap, fast (because we separate all your files on the server in a "virtualization layer" to minimize disruption). and a workable alternative to having a dedicated server.