We completed moving all our shared cloud customers to VPS services in July 2019.
The company was sad to say goodbye to PlainSpeed, which offered free migrations to HostJane from a range of third-party control panels.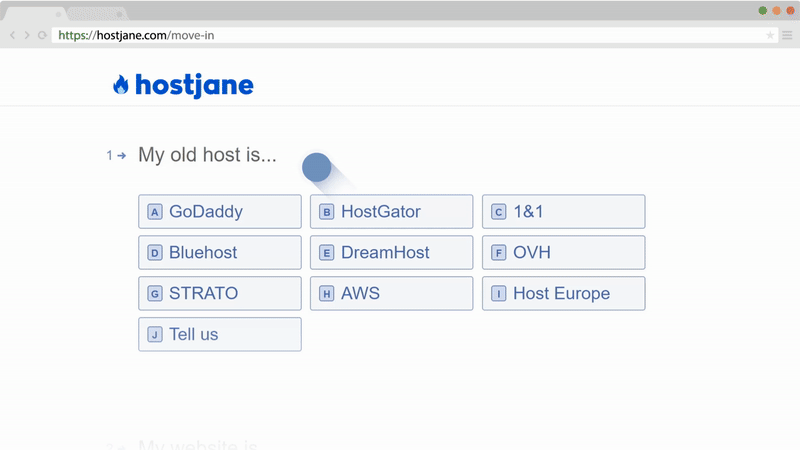 Despite how much its effected the industry, cPanel's change in pricing structure wasn't the reason we ended our shared hosting.
Before we go into detail about why we axed the program, we'll make sure everyone is on the same page with a quick web hosting tutorial.
What is shared hosting?
Think of it like this:
Your website is made up of "files" called web pages. For people to access and read your site's files—doesn't matter if they're using a computer in your street or on the other side of the world—2 things need to happen:
Your files need to be stored on a server that can exchange information with other computers and servers anywhere. Your web server is like the hard drive on your own computer, but makes your files public.
The web server your files are stored on needs to have a unique, public address. We call this address your nameservers, and they are part of the Domain Name System (DNS), so other computers can find you.
These 2 things are what PlainSpeed did.
When people bought one of our $5 per month web hosting plans, they were essentially buying space on a server for their files, and an assigned public address.
However, PlainSpeed was a cloud based platform.
The service worked through a cluster of servers, all talking and playing with each other, sharing information, sharing data, traffic load and more.
It therefore eliminated any single point of failure, which is what our customers liked the most about it – great uptime.
By getting lots of computers to work for you in a network pack, your website is no longer relying on one single computer, but the power of the pack and the shared resources many computers working together can give your site.
The main benefit for PlainSpeed's customers was the ability to scale.
In the past, if you wanted to handle a lot of traffic and workload, a company would need to invest in a really huge server at one location.
But with a cluster or "cloud" of servers in a network grid, the amount of work we needed servers to do could be scaled up and down with demand, so PlainSpeed customers had the reassurance that their site could handle huge workloads, very fast with almost no notice.
PlainSpeed's SSD servers were US-based, and most importantly fully managed – as most of our services continue to be.
HostJane takes care of all the scary looking code stuff, allowing customers to use a relatively easy program like cPanel to access their website's files and build their sites.
VPS offers more benefits than Shared web hosting
HostJane ended its shared hosting program because we found we can better serve our customers if we put their long-term goals ahead of short-term profit expectations.
Many of our PlainSpeed customers can come to us having had bad experiences at other shared hosts, where companies crammed as many customers as possible onto a web server, leaving individual customers' neglected.
HostJane recognized that our customers had big goals across 3 categories:
Those aiming to break into the Alexa Top 20,000 of most trafficked sites;
Those planning on doing serious e-commerce with medium to large traffic;
Those hosting major applications like a social network or community with resource intensive software scripts
It was the third group that made up our largest set of customers and really determined why PlainSpeed ended.
While the cloud network we used for our shared hosting program could handle more traffic than traditional bare metal hosts, we simply can support our customers goals better in terms of caching, memory and bandwidth requirements with JaneVPS or JaneDedi, our VPS and Dedicated Server programs respectively.
It's fairer to our customers, it puts their needs first.
We don't believe we'll look back.