PuTTY is an SSH and Telnet client that lets you connect to your server on the command line (CLI) in Windows machines.
How to get PuTTY
You can download PuTTY at its creator's website with x32 and x64 Windows versions available.
Download the .msi file and follow instructions to install PuTTY on your windows machine.
1. Open PuTTY
Type your server's IP address in the Host Name field under:
A. Basic options for your PuTTY session: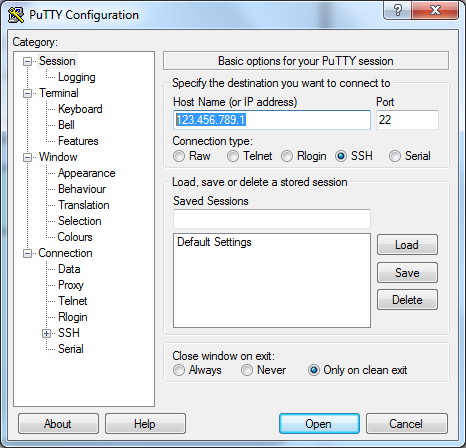 Ensure the PuTTY port is 22
How to find your server IP?
Login to the Hosting Portal > locate your server plan and click the Manage button.
In the example below we are using a CentOS server.
In the Dashboard under Services:

We offer 24×7×365 support
If you cannot see your service, open a support case.
B. Click
Manage

next to the server item

You will be transferred to the server's dashboard.

C. Click
Statistics

in the menu

Below is a sample screenshot of the Server Information.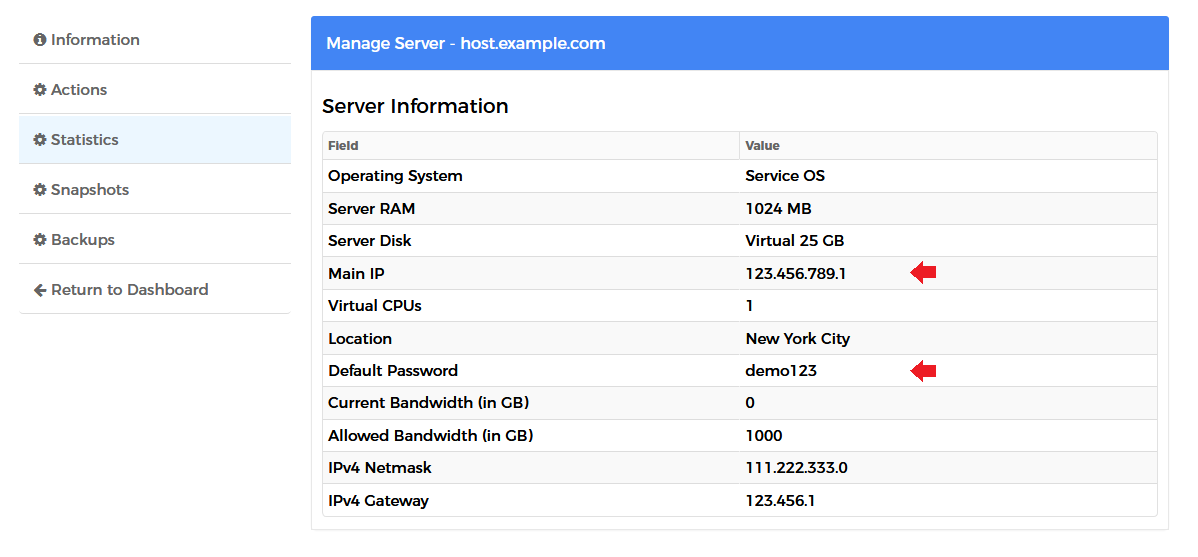 The Main IP is your virtual machine's IP address.
The Default Password is the root password.
For security, HostJane does not send this to you by email.
You must login to your hosting account to review these credentials.
2. Add SSH keys to PuTTY (Optional)
If you have already created your SSH private keys with .ppk extension in PuTTYgen, upload these into PuTTY.
In the left-hand tree, go to SSH > Auth: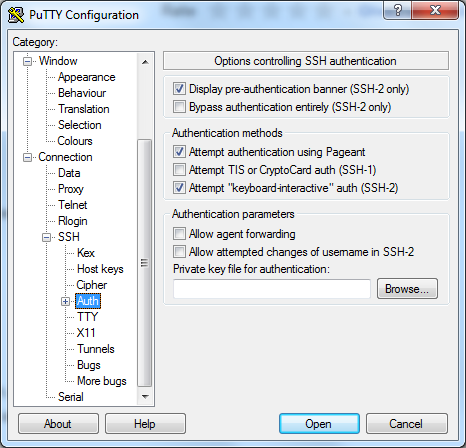 In the left-hand tree, go to Connection > Data.
The first-time you login enter root as the auto-login username to be sent to the server.
On subsequent logins, after you've set up your server you can add new users to saved logins.
For example sudo users you've given root privileges to.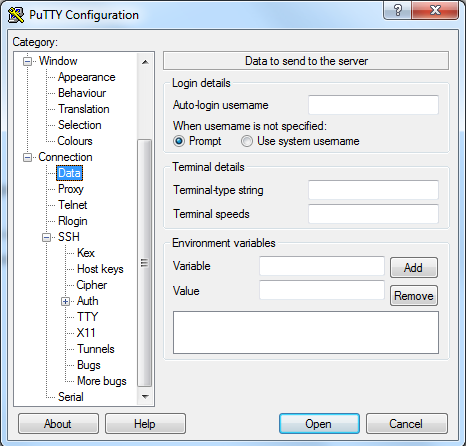 Finally, in the left-hand tree, return to Sessions
Enter a name of your session in the Saved Sessions box, for example, JaneDoe (or another name you wish to use) to remember your login credentials.
Click Save to add this session ID to the list.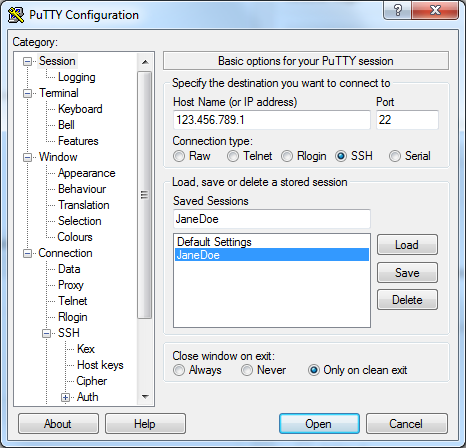 Your SSH-enabled username is now saved by the PuTTY client for repeated SSH login use.
Click Load with JaneDoe to begin a new session with your saved SSH credentials.
3. Connect to server for the first time
You must manually trust the server.
When you connect for the first time with your PuTTY client in Windows to a new server, you can opt to save the server's identity to the cache of your PuTTY client.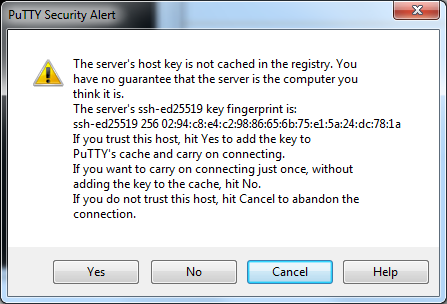 Click Yes to trust the server and save the identity.
You'll only need to do this once.
If you used SSH keys, you will be connected directly to your server without being prompted further for a password.
In all other case, you'll need to enter your login and password to proceed.